About Me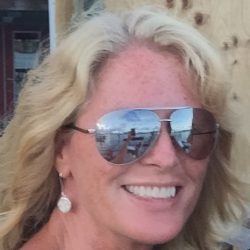 I started renting villas in Costa Rica 20 years ago.   I started with a single villa in Playa Ocotal and at that time there was a less than a handful of villas scattered throughout the hillside. The Liberia airport was small and barely accommodated the jets that came in. Except for the main highways, which were filled with pot holes, the roads were dirt. Playa del Coco was a sleepy village with a few restaurants and the closest hotel was the Ocotal Beach Resort.  If you flew into San Jose and drove to Arenal, the road around Arenal was dirt and pot holes were as big as cars.
A lot has changed over the years. Not only are there more villas than anyone can count but the hotels are numerous. Costa Rica has become a destination for families, honeymooners, and groups looking for adventure and fun.
The villas and hotels on my website have all been viewed and/or stayed in personally by me. I will not rent a property sight unseen. I will assure you that you are getting what you paid for.  My contacts in Costa Rica have been made over many years. I book my properties either directly through the owner or their property management company. My hotel packages are through an established Central American specialist wholesale travel agency that has been booking hotels for over 20 years.
I believe I have a list of private villas that can accommodate every group and budget.
As your Costa Rica specialist I will make your visit to Costa Rica unforgettable.
Sincerely,
Tricia

Nicoya Peninsula
Arenal
Tabacan Hot Springs
Costa Rica traffic jam
Rates